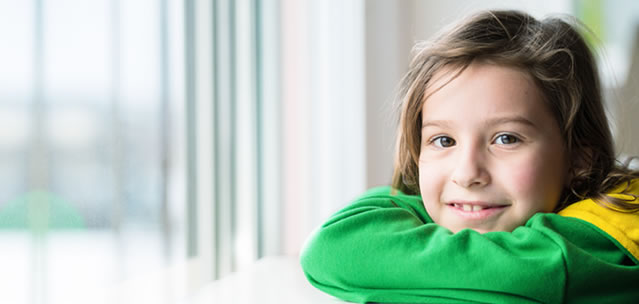 Children's Orthodontics
Early orthodontic evaluation gives your child the best opportunity for a healthy smile.
Many people mistakenly believe that the work of an orthodontist cannot begin until a child's adult teeth are present. But to give your child the best prospect of a beautiful smile, this simply isn't the case.
A skilled orthodontist will be able to spot subtle problems with jaw growth and emerging teeth while some baby teeth are still in place. The teeth may appear straight, but underlying problems could easily be present. Frequent monitoring of the child's growth and development helps avoid major treatment later, and ensures that any necessary work will be recommended at the appropriate time.
Two types of children's orthodontic treatment:
Interceptive treatment:  this is early treatment aimed to prevent or intercept more serious problems. Delivered between the ages of 7 and 9, treatment typically lasts between 8 and 12 months. It often makes later treatment much less complicated.
Comprehensive treatment:  this is usually carried out when the jaws and face have finished growing, typically commencing from the age of 11. Most commonly children wear fixed braces for a period of 12-36 months, depending on the complexity of their bite. Retainers are fitted to ensure a long-lasting smile.
Early treatment helps your orthodontist to:
Guide jaw growth
Reduce the risk of trauma to protruded front teeth
Correct harmful oral habits
Improve appearance
Guide permanent teeth into a more favourable position
Create a more pleasing arrangement of teeth, lips and face
Correct crossbites
The American Association of Orthodontists recommends that children should attend their first orthodontic check-up by the age of seven.
If you would like to arrange a consultation for your child, please contact us.