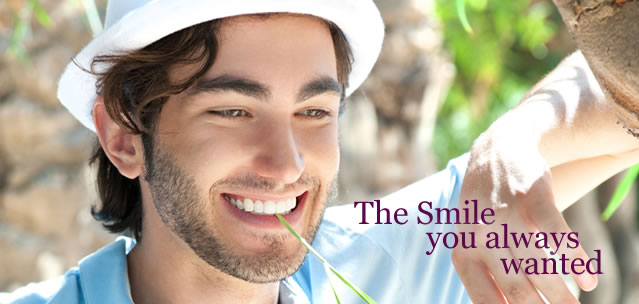 Treatments at Sharing Smiles
Orthodontists create beautiful smiles naturally. Braces apply light pressure to the teeth. Regular adjustments to the brace by your orthodontist will ensure that your teeth will move into a more desirable and aligned position. The way that the upper and lower teeth meet, otherwise known as the bite, can also be improved. Your own teeth looking beautiful in their new positions, nothing artificially added, nothing taken away, just the perfect smile you always wanted, naturally.
The surgery offers a range of treatments to both children and adults. Children under the age of 18 can be referred by their family dentist and can be seen at the surgery for an NHS consultation. The surgery has to comply with strict guidelines set out by the government as to which patients may qualify for NHS treatment. Both intricate measurements and cosmetic aspects are considered. If the patient qualifies on the NHS for treatment, silver metal 'Train track' braces are provided for the patient.
For those patients who do not qualify for NHS treatment and for patients over the age of 18, private treatment is offered.
Private treatment starts from as little as £80 per month
All services offered by the practice come inclusive of:
Your chosen braces
All of your appointments to adjust the brace
Any emergency appointments you may require whilst wearing the braces
Your first set of fixed and removable retainers
Review appointments for 1 year following the brace removal
Complimentary cleaning pack at the start of treatment